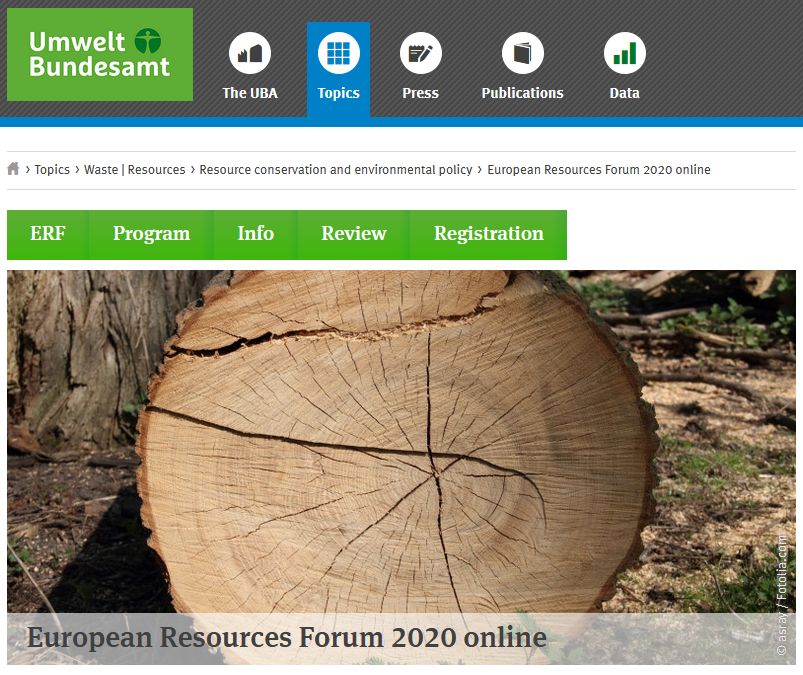 The 5th European Resources Forum will be held on November 03, 2020 as a virtual conference,
held in english.
The ERF has established as an European platform for discussion on the issue of sustainable resource use by focusing on the political and scientific debate on this subject.
The conference addresses European decision makers and experts from the fields of policy development, industry, academia, civil society and the media. More than 600 participants from over 40 nations have registred.